What kind of world do you want to see for the children of the future?
Envisioning 2050 is a facilitated virtual workshop that builds participants' appreciation for why it is critical that we make progressive decisions that meet our needs today, without compromising the needs of future generations, sparking meaningful conversation around how all of us, as individuals and as organisations, can play a role in creating a better world.
The COVID-19 pandemic has set back efforts to achieve Agenda 2030 and the need for change is stronger than ever. No one knows which path the world will take between now and 2050 By the mid-century there will be 9 billion people on the planet and the world is likely to be different in many ways. It is without question that sustainability will continue to be of critical importance. Envisioning 2050 helps us to look beyond the 2030 Sustainable Development Goals and consider balancing people, planet and prosperity as an ongoing global challenge.
Designed to support our client's organisational initiatives, Envisioning 2050 promotes reflection around what is required to move from current state to transformational change in order to build a better world for all.
WHY PARTICIPATE IN ENVISIONING 2050?
Envisioning 2050 delivers all the benefits of the original 2030 SDGs Game,
experienced by more than 250,000 people worldwide.
Helps participants understand sustainability and its interconnectivity
Enables participants to explore the power of their actions
Demonstrates how each one of us can contribute to a more balanced world
Challenges the limiting belief that sustainability is the responsibility of someone else
Supports participants to see the bigger picture, think collectively and work collaboratively
PLUS additional benefits of the online format including:
An innovative way to connect remote teams (working from home or around the world)
Flexibility to tailor workshop to client objectives
Incorporation of company sustainability initiatives into a workshop approach
Can be combined with our other online workshops such as 'Hack Your Box for a Sustainable Life' or 'Innovating for Impact' to transform insights into action
Reduced environmental footprint
how can envisioning 2050 be used?
Each client is unique and has different priorities and needs. Envisioning 2050 is flexible and can be used by small and large groups, for a range of audiences from school groups to senior management, and for specific purposes, such as:
Sustainability strategy exploration and team building activity for senior leadership teams

Enhancing business managers' sustainability knowledge

Engaging employees in sustainability and the role we all have to play

Increasing awareness of sustainability for student groups
SDGs GAME AND IMACOCOLLABO
The 2030 SDGs Game is an in-person, card-based game that simulates taking the "real world" into the year 2030. Designed by Imacocollabo in Japan in 2016, and became a powerful and impactful social phenomenon, earning extensive media coverage. With the pandemic preventing face-to-face games in 2020, a door was opened to experiment with a new online platform using elements from the in-person game and leading to the development of Envisioning 2050.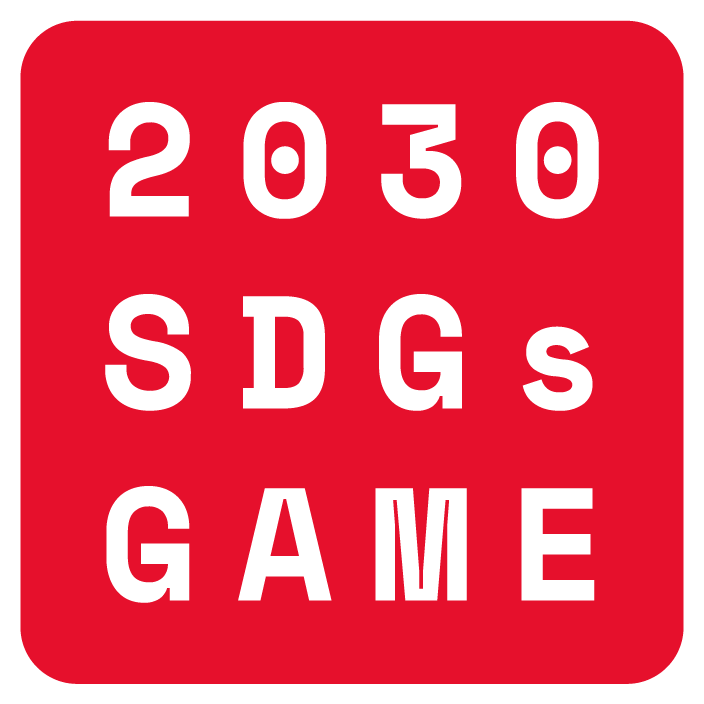 The name "Imacocollabo" is a blend of several words: Ima, which means "now" (rather than someday), and coco means "here" (rather than somewhere else); the last part evokes both collaboration ("collabo") and experimentation, such as in a laboratory ("labo"). Imacocollabo is a way of saying, don't expect someone, some day, to take effective action; instead, take action yourself, right here and right now. This is the ethos that is inspired by the workshops using Imacocollabo games.
enhanced value through co-facilitation
At Co-CREATE ImpACT we embrace out of the box thinking, immersive workshops and engaging trainers. We are excited to offer Envisioning 2050 as a co-facilitated workshop in collaboration with Anthony Barrett of Excelerent Pathways .
enhanced value through co-facilitation
At Co-CREATE ImpACT we embrace out of the box thinking, immersive workshops and engaging trainers. We are excited to offer Envisioning 2050 as a co-facilitated workshop in collaboration with  Anthony Barrett of Excelerent Pathways .
Whilst our main audiences are businesses and academic institutions, we know how impactful this sustainability simulation is and want everyone to have the possibility to experience it, we are therefore running a series of Envisioning 2050 simulations. The next session is on Monday 1st November @ 12h30 Central European Time. Click the link below to find out more and purchase tickets. 
Want to know more about our other activities?